I was asked by colleagues in drag to come to the first learning session for this year's Drag Academy. Since last year's crowned queen will be out of the country on Sunday, the first runner-up (aka moi) was asked to represent the crown in her absence.
One year ago, I was in the high-heeled shoes of the queens whom I will be meeting this Sunday. I was a nobody in the local drag scene, and I barely knew how to cover my eyebrows for drag. All I had were guts, a lot of drunkard friends, and an invincible determination to excel in drag.
Now, I take pride in being the drag queen who launched a thousand drinks. I have been invited to do a couple of shows, and I am happy to have performed with my idolized drag queens from Singapore, the Philippines, Taiwan, Thailand, Indonesia, Scotland, and the UK. I have come farther in a year than I thought I could in my lifetime, and Drag Academy 2012 played a pivotal role in that.
Nobody likes unsolicited advice, but drag queens never were a bunch to play by the rules. Here come my tips to draglings who are trying their luck in a possibly life-changing opportunity to perform in drag for an audience that appreciates our craft.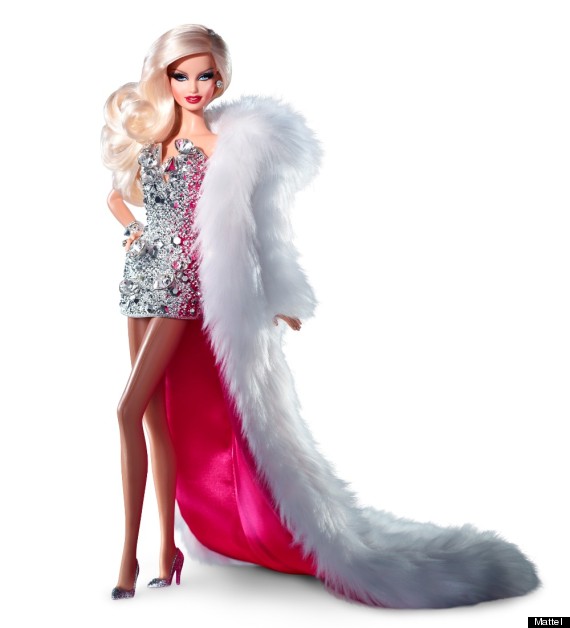 1. Respect the audience.
Drag is a fun hobby, and it is a delight to do in leisure. When performing for an audience, though, an added element comes into play: a responsibility to the audience.
The audience is present, eager to be delighted, and (presumably) intelligent. Because of these, a drag queen has a responsibility to respect the audience just for taking valuable time out of their lives to look in her direction. A drag queen has the responsibility to arrest that attention, and hold it captive for the next couple of minutes.
One must be any of the following:
stunningly beautiful,
visually arresting,
disarmingly engaging, and/or
memorably entertaining.
A drag queen must deliver any or all of the above to reciprocate the time carved out by the audience to be in the drag queen's presence.
2. Preparation is key.
Drag may be a fun hobby, but one must remember that it is also a job for many people. The moment a portion of the stage is allotted to a drag queen, another drag queen has been displaced. (That other drag queen could be relying on income from performances, and one may just have usurped that potential income from her.) If only for this consideration, one must justify one's occupancy of stage space by rendering a memorable performance.
How does one come up with a memorable performance? Through preparation. A drag performance may look effortless, but it must take hours of preparation beforehand for it to be memorable.
A drag queen friend (who has been working professionally for longer than half of my life) advised that one must set aside at least five minutes a day to plan for a drag performance. I say that this is absolutely necessary; one must think about the performance, analyze the feasibility of execution, and anticipate the audience response. Only then will a well-executed performance be possible.
More importantly, set aside time to prepare one's props, costumes, and accessories. A haphazard pastiche of an ensemble can be recognized from a mile away. As I said, the audience is intelligent, and cheap tricks to cover up unmethodical preparation will never work.
Always remember: rehearsal is key. I usually perform my entire number (on stage, if possible) in full costume prior to a live performance. (Sometimes, I even get my face made up just to make sure it survives the sweat.) This ensures that all challenges and possibilities are accounted for as much as possible.
3. Heed advice.
Lots of queens will give an enormous load of helpful advice, especially when one is (perceived to be) young, naive, and clueless. One must listen to them no matter how familiar the advice seems. There are always gems to be found, and these can eventually end up as rhinestones in one's crown as a drag queen.
I noticed from last year that the culture in Singapore is tough love: feedback is often perceived as negative criticism, so many people will say what went wrong instead of what one did right. One must be aware of this, as I have learned to understand that many Singaporeans mean well even when they say seemingly hurtful things. It may seem hurtful, but it is nothing but a cultural trait to love by highlighting opportunities to improve.
4. Call on friends; they will come and support.
I remember calling on all my friends to watch and support me when I have shows. I always remind them: I go to your weddings, baptisms, baby showers, bridal showers, stag parties, etc. As a gay man, I will (probably) never have any of those; all I have right now are my shows. I hope that you pay me the enthusiasm that I delightfully give in important milestones in your life.
During last year's competition, I did pretty well in the challenges. There were some weeks, though, when I was hanging by a thread. During those times, my friends drowned themselves in alcohol to propel me back on top. Although their livers turned green all those weeks, they devotedly emptied Play's bars just to support me.
The value of audience votes is not to be trifled with. Ask friends to come and drink in your name, and you (as well as Play) will be thankful for it.
5. Love drag. Respect drag. Enjoy drag.
I owe my personal satisfaction with my drag from my unwavering love for the craft. While hearing people say how delighted they are with my presence/performances, I rely on my personal drive to excel in drag to drive me to continue doing drag. I encounter A LOT of negativity working with many people, but I love drag too much to let that negativity make me turn my back on this life-saving art.
Remember that drag is a job for many people. One may be doing drag just for fun, but others do it to put food in their plates and to pay their rent. Do the craft justice by doing it right, if only for the people who break their backs to support their families doing drag. Give drag the dignity it provides people who live off this art.
At the end of the day, a successful drag queen is someone who genuinely enjoys doing drag. I was told many, many times that the audience can feel my smile when I am onstage. I think that I radiate an incomparable positivity when I am in drag precisely because I enjoy so much doing it. People recognize that, and they appreciate it. In return, they repay me with applause, recognition, and more opportunities to perform.
As I would always say, take advice from drag queen with a grain of salt and a lot of glitter. Listen to everyone, but never forget who you are. Read this blog post, but take what you may; you know your contoured face better than anyone else.
Drag is a very young art form, and we are blessed to be living in a generation that celebrates it more openly. Feel blessed, and thrive in this feeling. There are many, many things to learn, but we will all get to where we want to be. We will all, eventually, find our own spotlight.